Neck Liposuction
Liposuction of the neck in the submental region (ie. just below the chin) is a great procedure for correcting mild to moderate amount of fatty excess and improving the contour on the neck. It removes fullness and can make a great improvement in the neck contour, in the right patient. In patients with skin excess, they may need a neck lift with or without liposuction. Similarly, if Dr. McInnes feels that the skin elasticity is poor (due to advanced aging or years of smoking), he may recommend an alternative treatment. Dr. McInnes will help you determine if you are a good candidate for neck liposuction.
Candidates for neck liposuction?
The patients who do the best tend to have decent skin elasticity, such that it will recoil and tighten once some of the underlying fat is removed.
Healthy individuals who do not have a life-threatening illness or medical conditions that can impair healing
Non-smokers
Procedure:
Neck liposuction can be done under general anesthetic or sedation in select patients. The case begins by infiltrating the neck with a small amount of tumescent fluid, which contains numbing medication and medication to minimize any bleeding. Next, a small liposuction cannula is placed through a very small puncture made just below the jawline. The fat above the muscles of the neck is then liposuctioned. Unlike other areas of the body (eg. hips, abdomen), a more conservative approach is taken in the neck. An overly liposuctioned neck will not look nice, and the goal of liposuction is to achieve a notable improvement while maintaining the natural harmony of the face and neck.
Aftercare:
You will be given written and verbal instructions on how to care for your surgical site following surgery. A special neck garment is recommended to be worn for 10-14 days after surgery. This will normally be arranged ahead of time. You will have some discomfort that can be treated with oral pain medication, and Dr. McInnes may prescribe a very short course of antibiotics.
Results:
A significant improvement in your neck contour will likely be noticed right after surgery, although some swelling and bruising will be expected. Most patients are socially presentable (ie minimal bruising) after 2 weeks. The final contour will likely be achieved after several months as the final swelling settles, and the skin has time to fully constrict and tighten down.
I heard this can now be done with an injection that dissolves fat (aka. Belkyra)?
Belkyra is a relatively new treatment where deoxycholic acid is injected into the neck to dissolve some of the fat. Dr. McInnes can offer you this treatment if you prefer. However, please note that patient dissatisfaction with Belkyra is relatively high, multiple treatments are often necessary, and the results are less predictable. It is a reasonable option for people who absolutely want to avoid liposuction, and need a very minimal improvement.
Risks
There are risks associated with your surgery. Please download the consent form designed by the American Society of Plastic Surgeons (ASPS) for a detailed list and description of the risks involved with liposuction. Risks of surgery will be discussed prior to your consent. It is important to address all your questions directly with Dr. McInnes.
Before & After Photos
Neck & Jawline Liposuction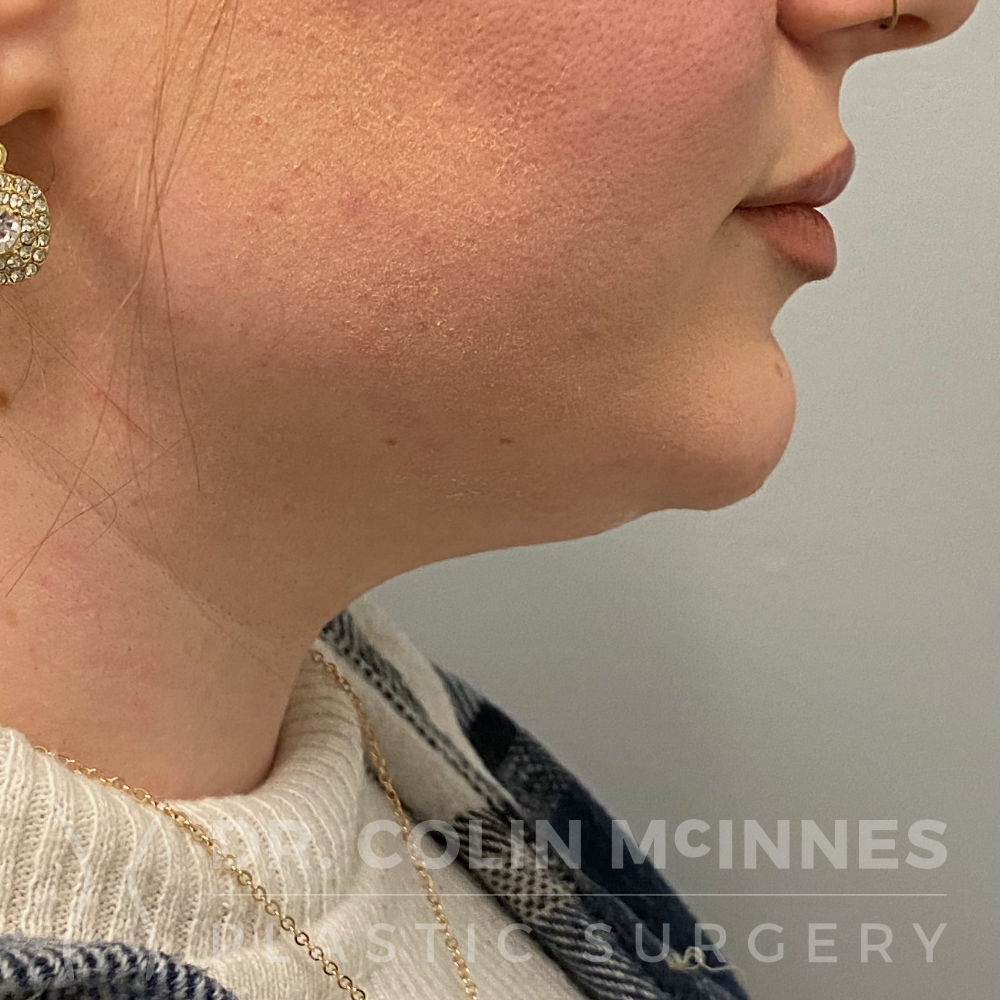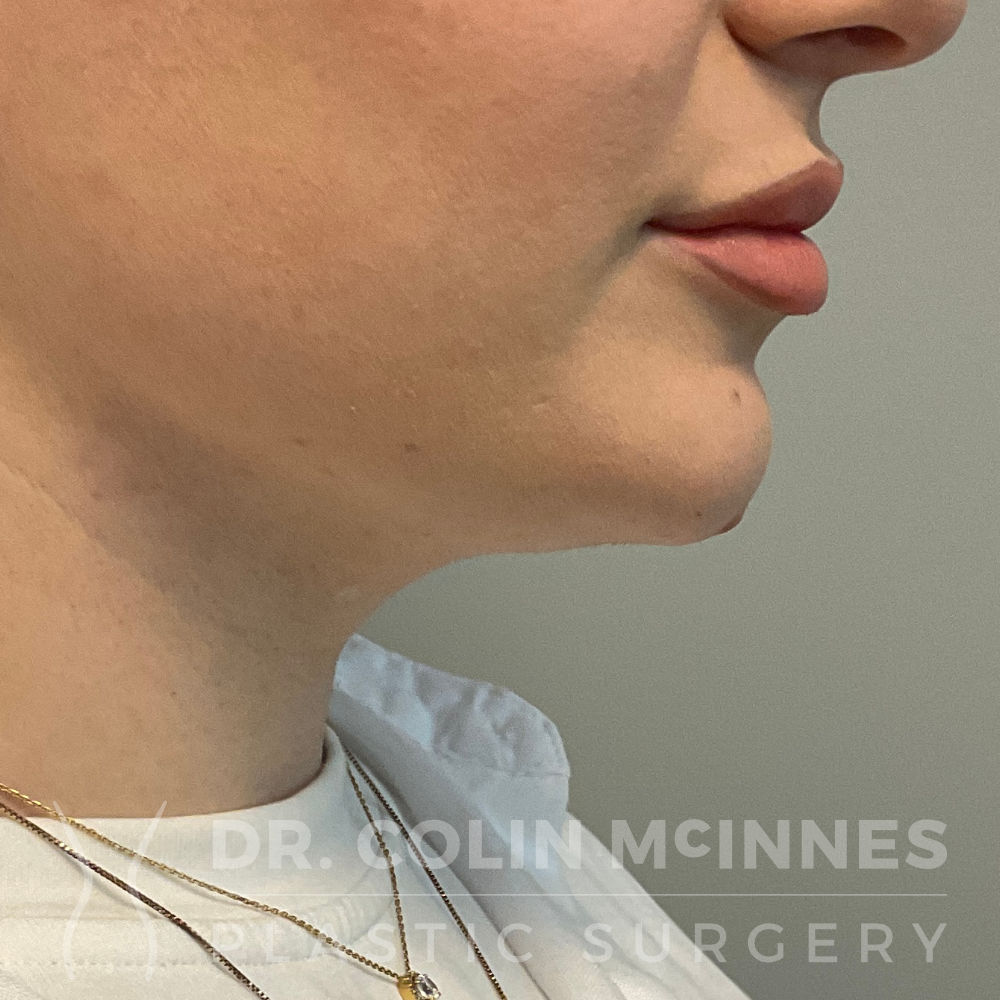 Neck & Jawline Liposuction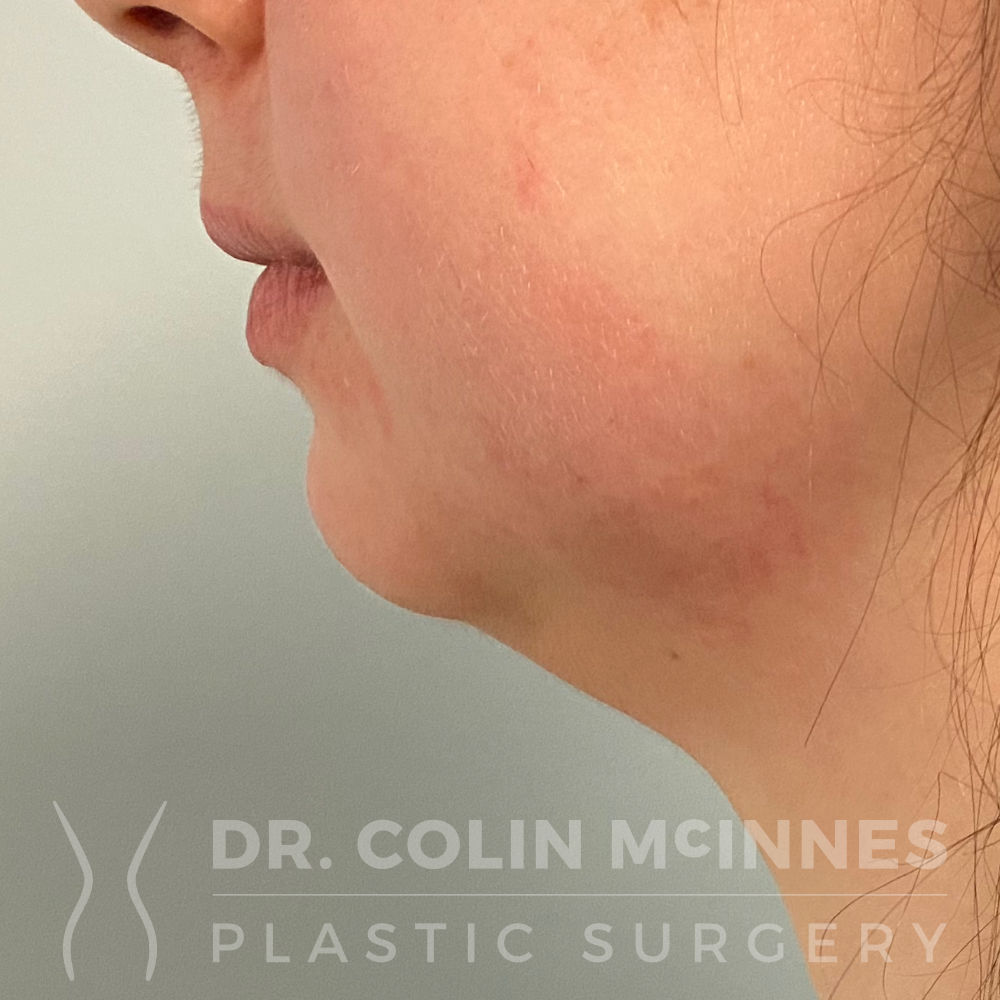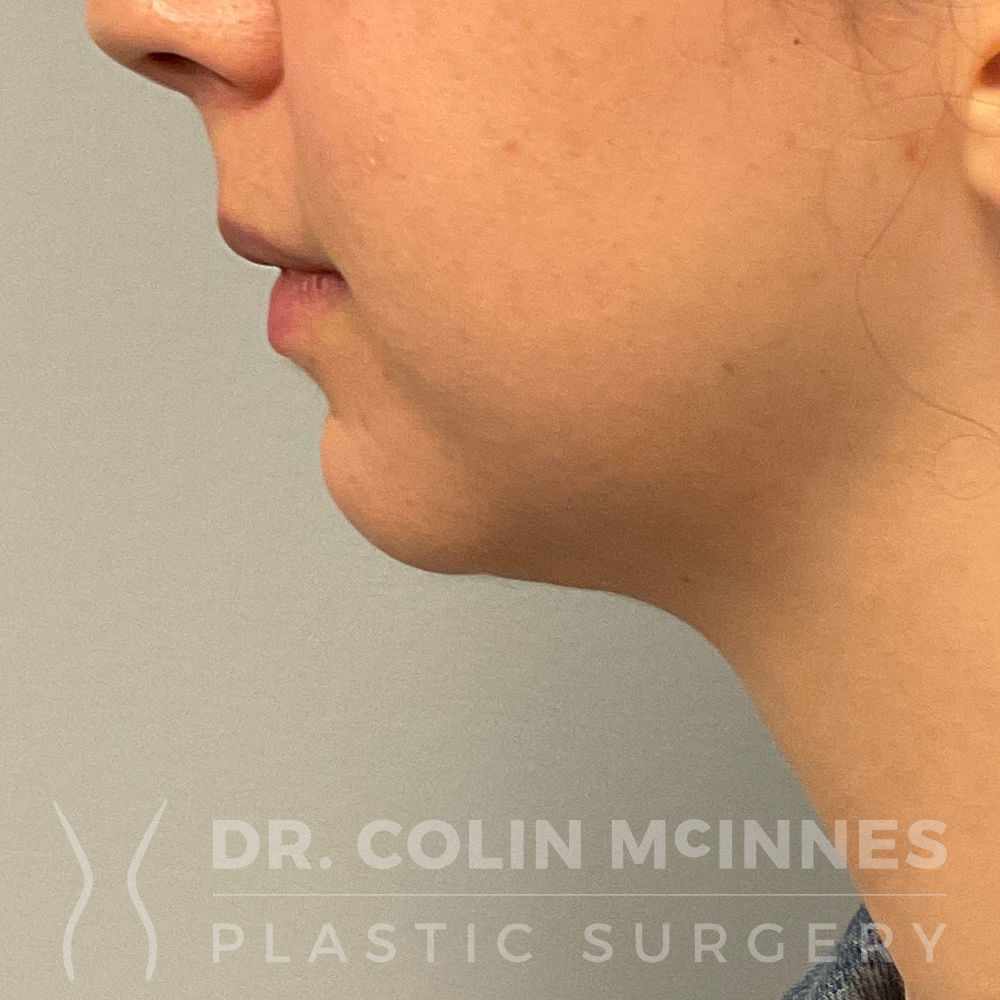 Neck & Jawline Liposuction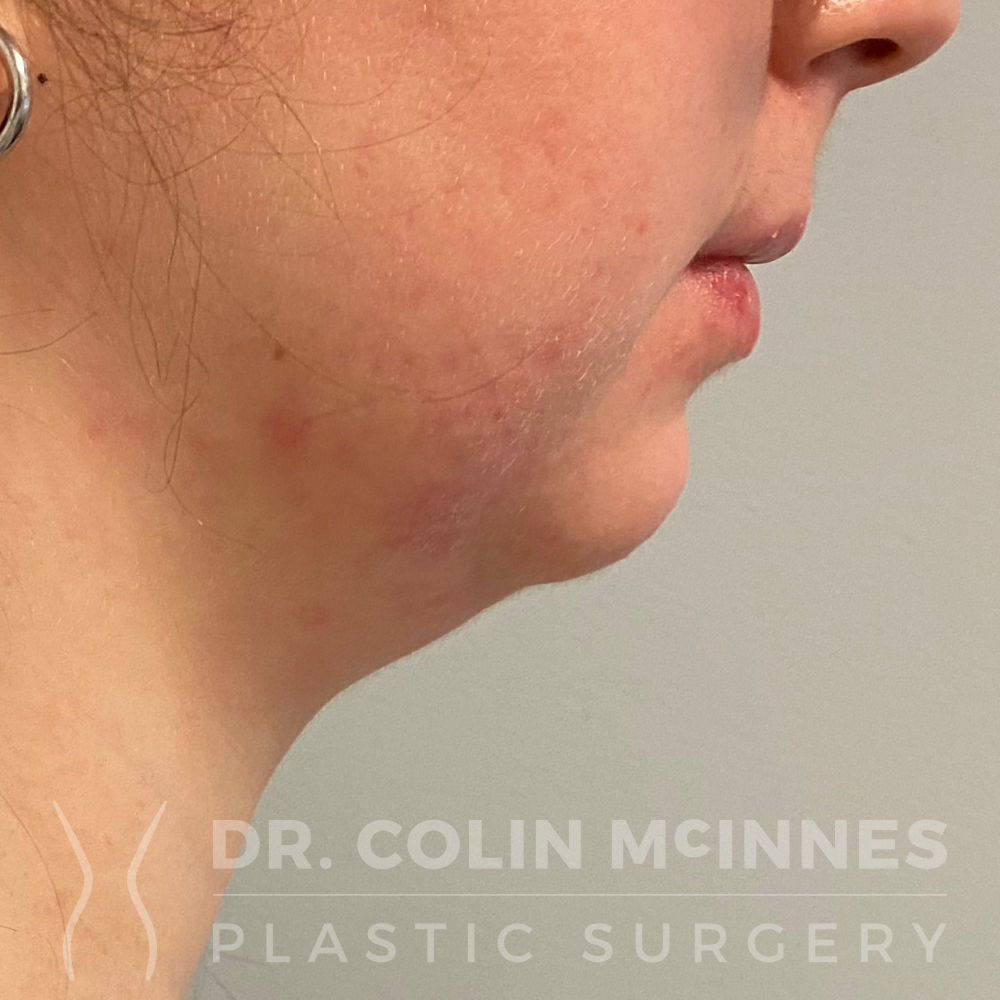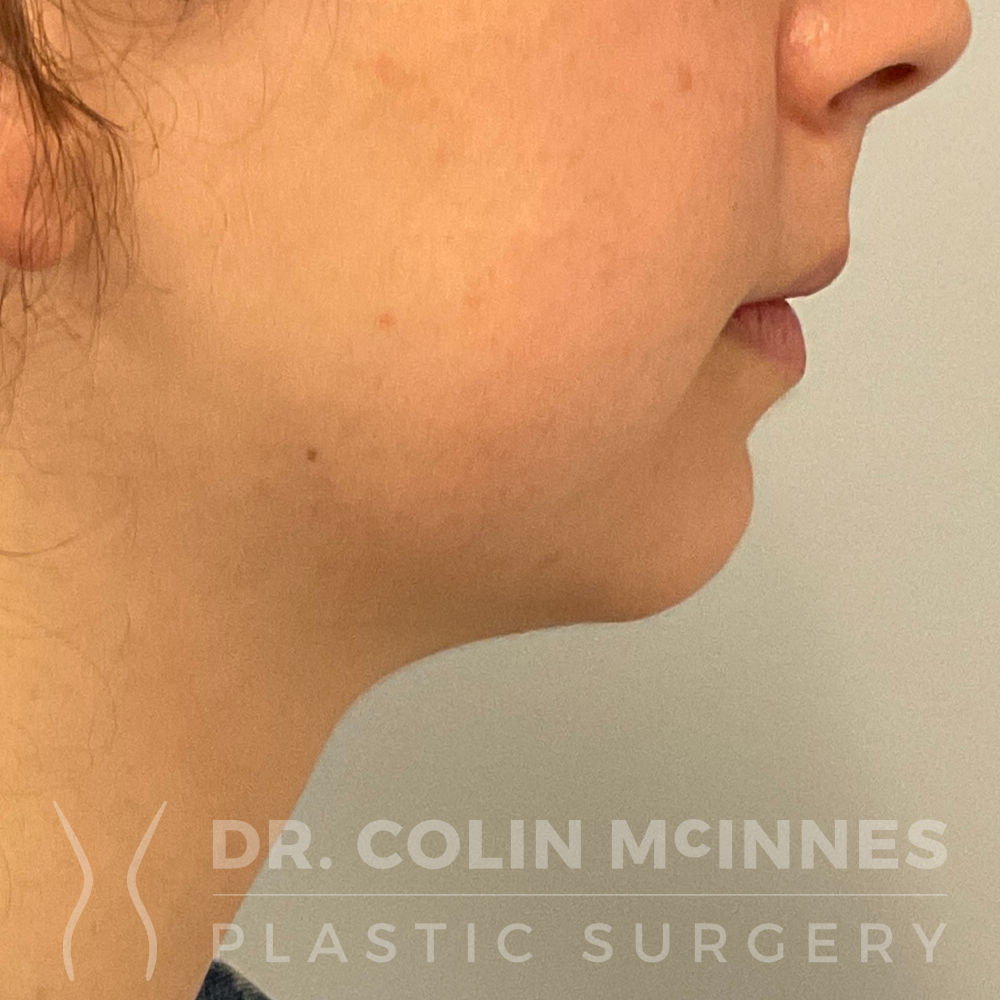 Neck Liposuction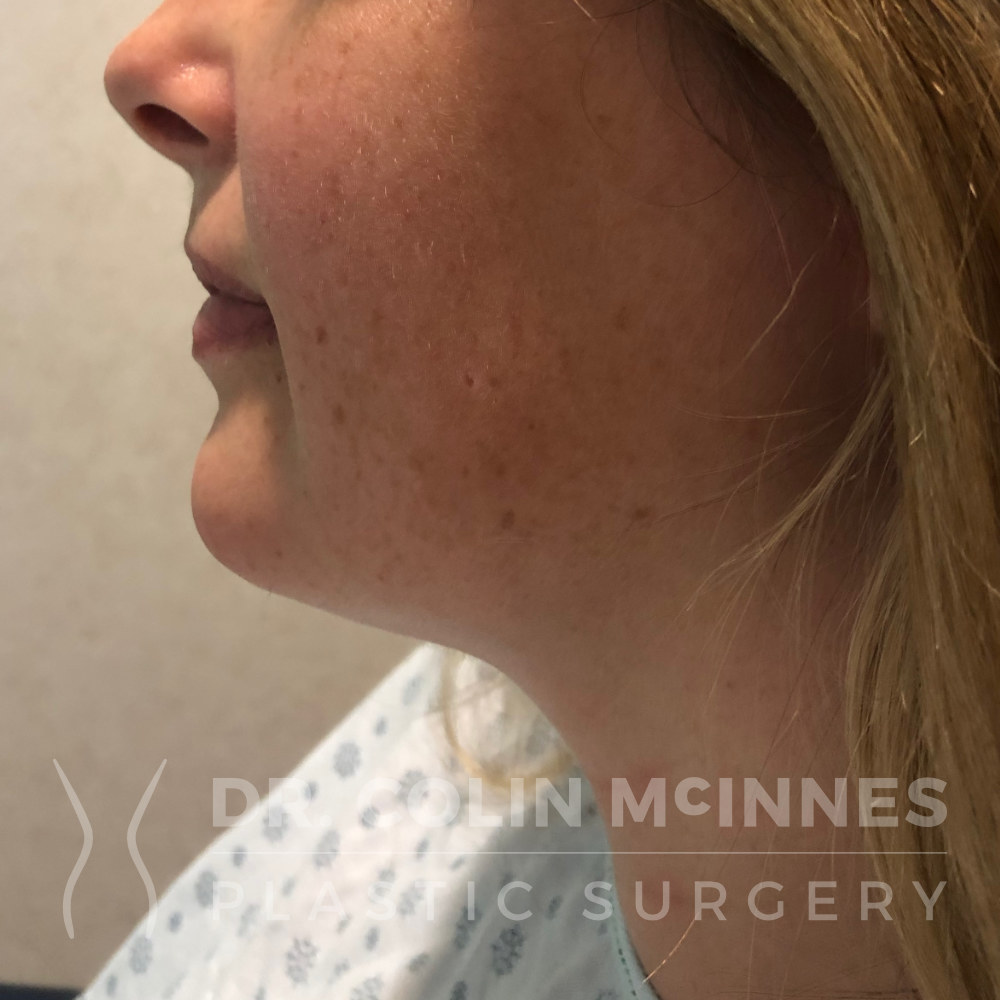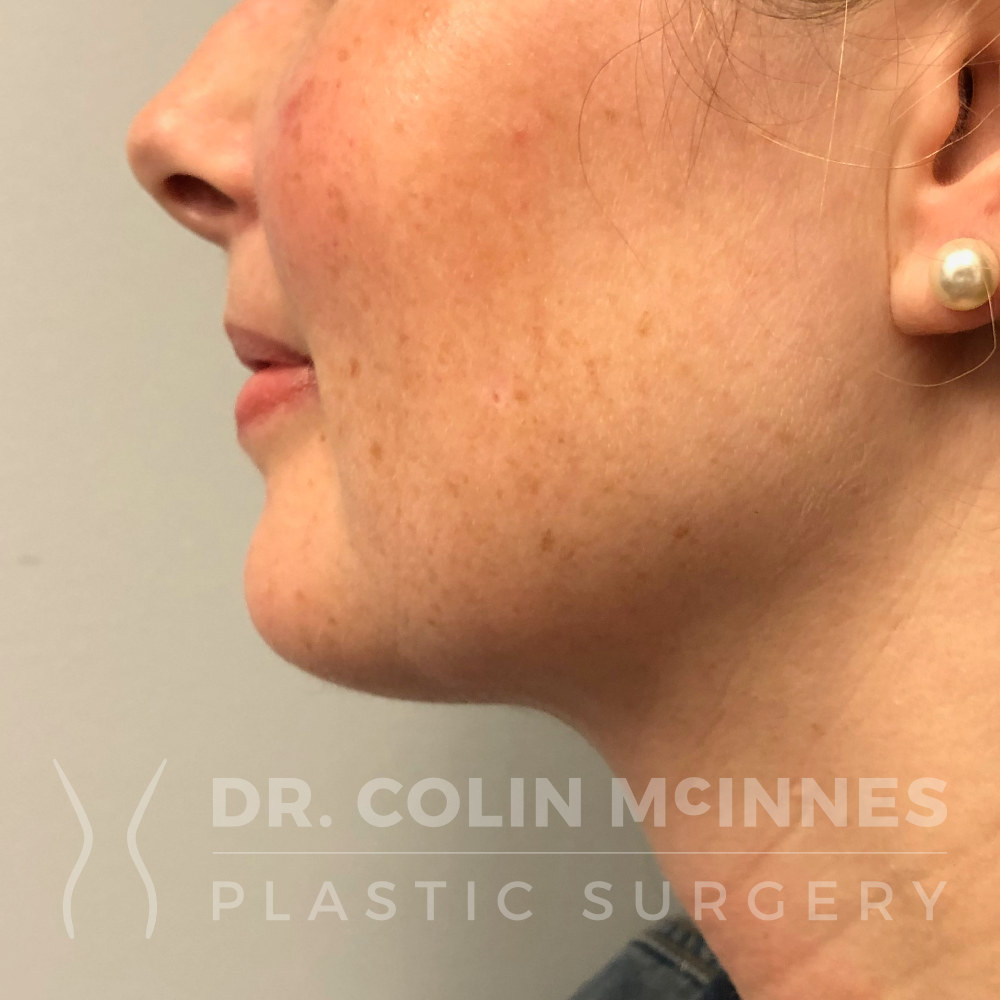 Submental Neck Liposuction